Saturday, 8. June 2013 14:28
An international symposium, the main event of the popular music project I am currently leading, financed by the Research Council of Norway, took place from 4-7 June 2013, and was attended by delegates working in Scandinavia, Germany, the UK, Canada and the USA.
For specific information regarding the program, see Oslo Symposium June 2013.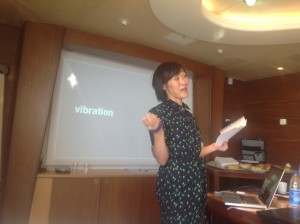 Dr. Nina Sun Eidsheim, Assistant Professor, Dept. Musicology, UCLA
Paper: Rethinking Jimmy Scott versus Black Masculinity Through the Figure of Vibration
Category:News | Comments Off on Symposium: Popular Music and Gender in a Transcultural Context | Author: stanh